OEM GENUINE MERCEDES BENZ MEN'S CLASSIC HEAVYWEIGHT 1/4-ZIP SWEATSHIRT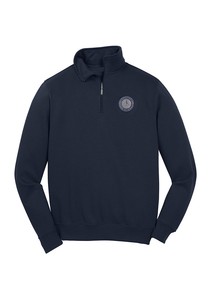 ---
You are viewing
A MEN'S CLASSIC HEAVYWEIGHT 14/ZIP SWEATSHIRT directly from a Mercedes Benz dealer. 
Premium in style, warmth, and comfort, this Classic heavyweight 1/4-zip sweatshirt will transition effortlessly from fall to winter. 1/4-zip sweatshirtMade of 70% cotton, 30% polyesterClassic Mercedes-Benz patch on left chestAvailable color: navy
 RETURNS:
FROM THE TIME OF DELIVERY BUYER WILL HAVE 14 DAYS TO RETURN THIS PRODUCT
SHIPMENT FOR RETURNS WILL BE DONE AT BUYER EXPENSE
RETURNS WILL ONLY BE ACCEPTED FOR UNOPENED AND UNUSED PARTS IN ORIGINAL PACKAGING!!!
BUYER MUST ALSO CONTACT SELLER BEFORE RETURNING PARTS TO RECEIVE AN RMA #
THE SELLER IS NOT RESPONSIBLE FOR WRONG SIZE ORDERED OR FOR IMPROPER FITMENT (TO TIGHT TO LOOSE)